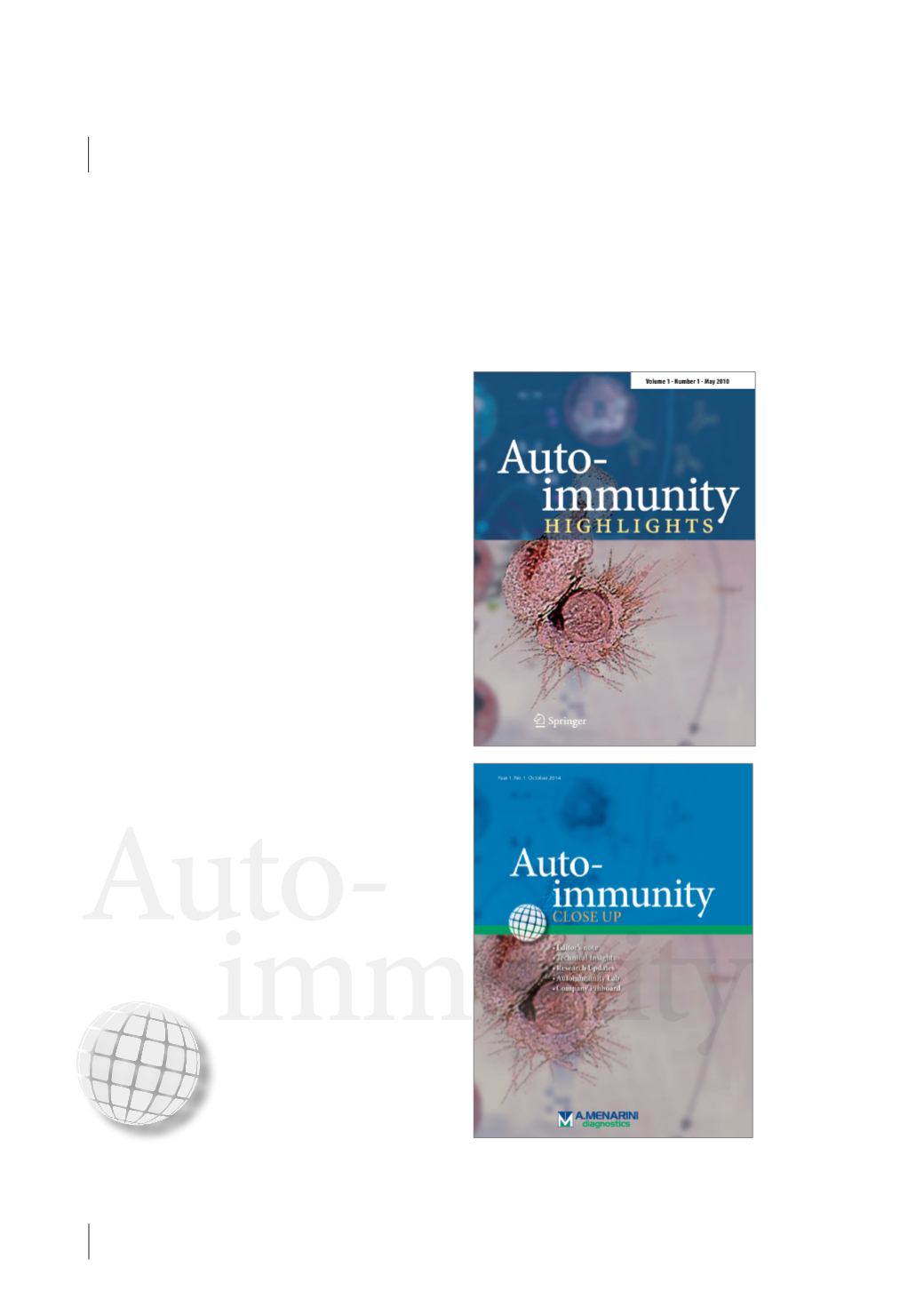 10
Scientific excellence and international commitment
A. Menarini Diagnostics'
competitive strengths include its diverse
Autoimmunity Highlights
, a peer-reviewed English-
language journal published by Springer, was laun-
ched in 2010 with an unconditional grant from
Menarini.
Autoimmunity Close Up
builds on this by bringing
autoimmunity-related news into the laboratory,
and serving as a bridge between the clinic, the la-
boratory and specialists in the complex world of
autoimmunity diagnosis.
It differs from
Autoimmunity Highlights
in being a
house organ that includes also marketing and ad-
vertising material, but maintains a strong scientific
focus on autoimmune disease testing. Moreover,
Autoimmunity Close Up
supports physicians by dis-
seminating the latest scientific information on the
autoimmune diseases themselves.
We provide two publications in the field.
CLOSE UP