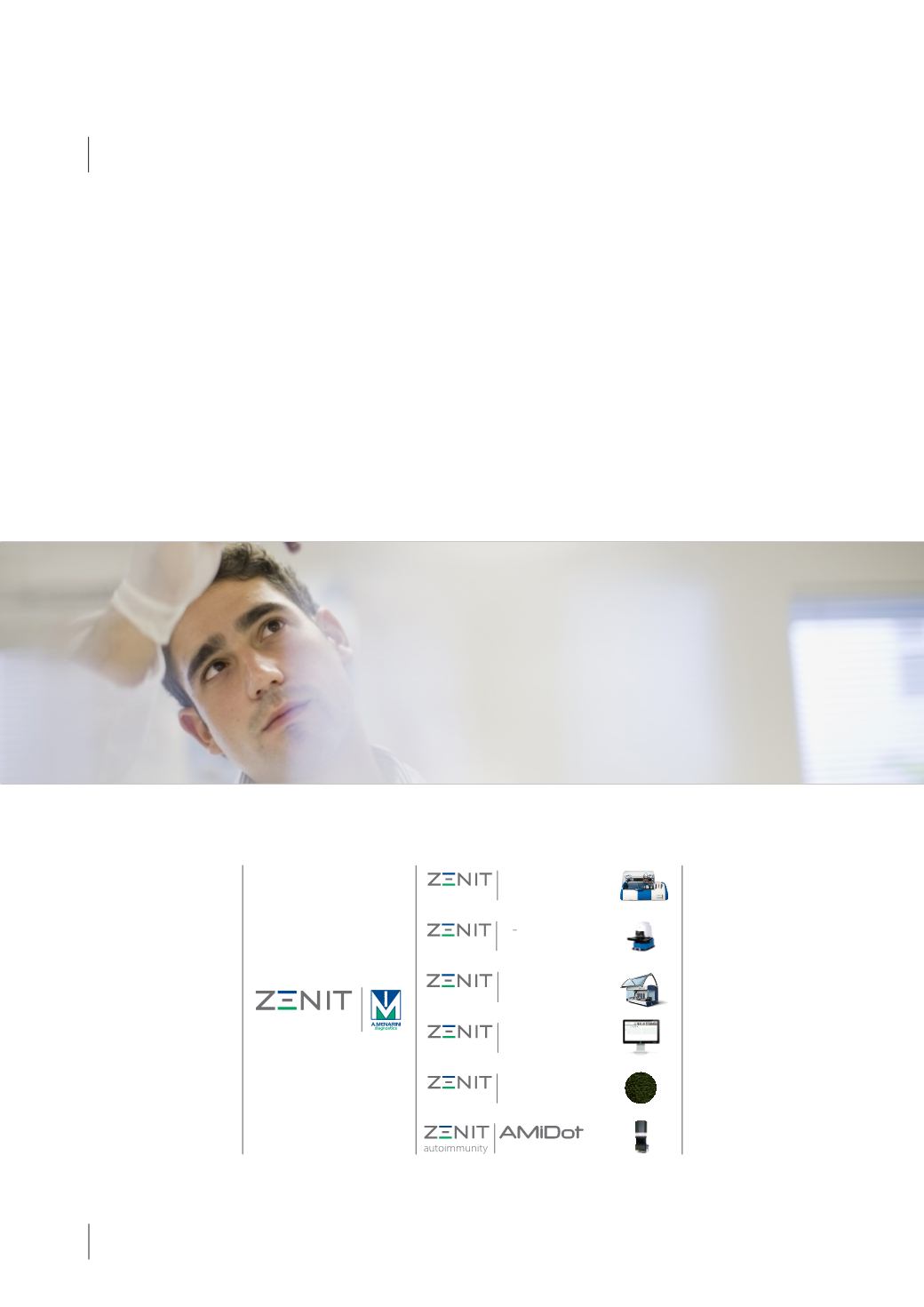 8
The value of innovation
What does the future look like for
A. Menarini Diagnostics
in the field of autoimmunity?
Autoimmunity has been our focus since 1998. Extensive research and a proven track record of accuracy
and reliability have allowed us to expand our early experience into an international organization offering
high-quality diagnostic products and services for the detection and diagnosis of autoimmune diseases.
Our goal is to continue developing solutions for the clinic and laboratory that improve the diagnosis,
prognosis, monitoring and treatment of autoimmune diseases.
Quality is our value, and continuous innovation our motto.
A. Menarini Diagnostics and the Zenit brand:
a galaxy of products for a leading presence in autoimmunity
A leadingpresencewith complete coverage in theautoimmunityfield
autoimmunity
autoimmunity
G Sight
autoimmunity
IT
autoimmunity
ra
autoimmunity
Reagents
autoimmunity
UP